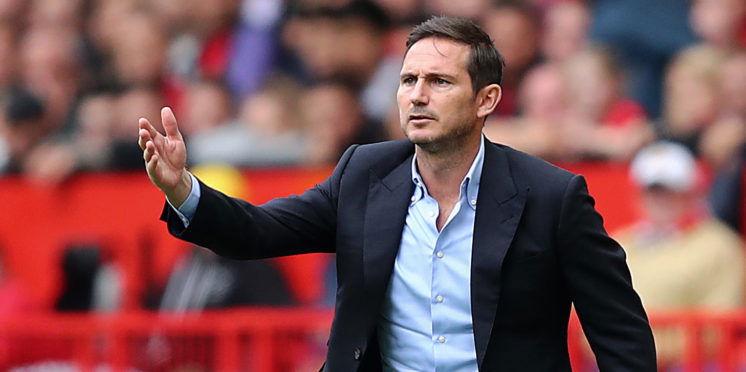 "Start the bounce" – These Forest fans are loving Lampard's poor start at Chelsea
Nottingham Forest fans on Twitter have been loving the fact that Frank Lampard's first game as Chelsea manager was a disaster.
They're not the only Championship fanbase to have enjoyed the former England legend's failure after Leeds fans expressed a similar sentiment towards the former Derby boss.
Of course, the main reason Forest fans don't like Lampard is because of who his former employers are.
The 41-year-old spent last season at Pride Park where he guided Derby to a playoff final.
Due to his affiliation with their great rivals, many Forest supporters have been relishing Lampard's poor start.
He left County to join his former club Chelsea as a manager, but his first competitive game in charge didn't go to plan.
Manchester United hammered the Blues in a 4-0 demolition job, and a number of Forest fans were buzzing to see their former adversary having a poor first outing as a Premier League manager.
A couple of fans found Chelsea's defeat hilarious, while another jokingly posted lyrics to a chant which mocked the former Derby boss.
Oh dear Frank Lampard, great start ? #nffc

— Chris Denman (@Gump1865) August 11, 2019
Fat Frank hahahahahahahahahahahahahahahahahaha #nffc

— Trent (@endpete) August 11, 2019
Stop crying Frank Lampard x

— Craskey (@CraskeyNFFC) August 11, 2019
Another group of supporters were quick to mock something that Lampard used to do when he was at Pride Park.
The 'Lampard start the bounce' chant has always been something Forest fans have cringed about, but now they're using it against the former Derby boss.
Where is that pathetic bounce now Lampard. ? #nffc #dcfc

— Shane Dean (@shane_dean88) August 11, 2019
Lampard Lampard start the bounce #nffc #dcfc #mnfc #cfc

— Simon Tebbutt (@TebbsTebbutt) August 11, 2019
LAMPARD START THE RELEGATION BOUNCE

— Owen Barry (@NFFC_owen) August 11, 2019
---